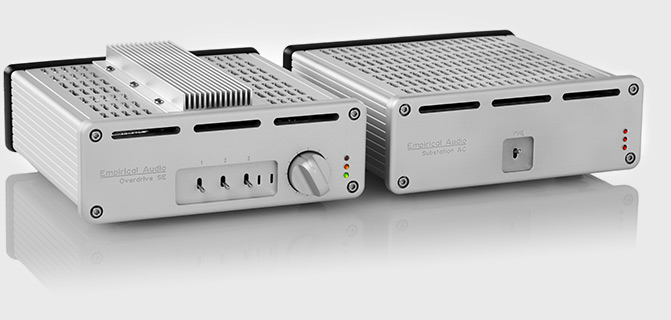 The Overdrive SX is a Sigma-Delta DAC with selectable filtering that delivers the sound of a NOS DAC with tube output, only better. It is available with an ultra-low jitter XMOS USB or Ethernet interface, as well as coax and I2S inputs. It has an ultra-simple analog signal path, reducing background noise and harmonic distortion to unprecedented levels. It incorporates a preamp function that is superior to virtually any external preamp.
The Final Drive is a pair of passive transformer buffers/selectors, one for the left channel and one for the right channel. The Final Drives can be inserted between DAC and amps or between preamp and amps.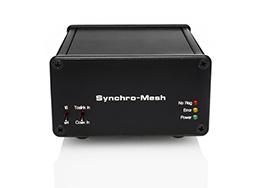 The Synchro-Mesh provides a method to improve the sound quality of virtually any 2-channel digital audio source without needing modifications to the source device. It inserts between the source device and the DAC, SS processor or SS Receiver. An additional digital cable is required.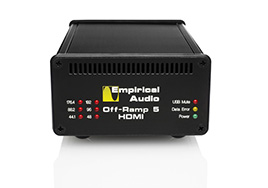 The Off-Ramp 5 USB converter provides a USB computer interface to your audio system with unprecedented sound quality. With asynchronous support up to 24/192 resolution and bit perfect playback from PCs and Macs, it is simply the best USB converter.
The Short Block is a USB cable filter that plugs in-line with the USB cable from your computer to your USB interface and improves audio quality by reducing jitter caused by common-mode noise on the USB cable.